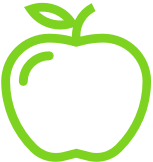 I Want Better Health
Holistic Health Knowledge For A Truly Better Life
Do you want to look better, feel amazing, and have the energy to do everything you want?
Whether you've been thinking about taking better care of your health for years and haven't quite started yet, or you spend hours in the gym each week, the biggest challenge to getting in shape and back to good health is the same:
How do you know what actually works with all the different diet tips, workout myths, and popular fads out there?
No problem. Our team of certified health coaches and nutrition geeks have spent hundreds of hours researching, sifting through facts and myths, and tracing down studies. Then we present you with the best information proven to get results.
Say goodbye to being out of shape, out of energy, and overweight. Say hello to your amazing and healthy new lifestyle.
Introducing: The Exceptional Life Institute's Holistic Health Series
Get your health in order and see your energy, mood, confidence, and focus improve!
Get started with some of our best articles: