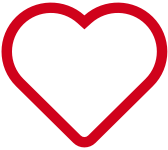 I Want Better Relationships
Arguments in your relationship getting you down?
Do you ever feel lost about what to do or say when it comes to your relationships?
Whether it's a big argument that goes unresolved, an ongoing situation that's making you comfortable, or a misunderstanding that leaves feeling hurt and distant, it's important to find a solution. The longer you two don't see eye to eye, the more cracks start to form in your relationship.
But don't worry – we have the solution you've been looking for.
At The Exceptional Life Institute, our team of educators and coaches have broken down the skills it takes to be good at relationships. Just like sports or music or your job, you have to practice at these skills to ensure a good, healthy relationship.
You'll discover tools that have helped thousands of couples transform relationships that were unhappy, unhealthy, and full of hidden expectation into thriving partnerships built on love, respect, understanding, and communication!
Introducing: The Exceptional Life Institute's Rocking Relationship Series
Start honing your relationship skills and see your relationships transform with our best articles: