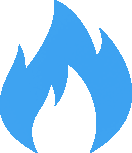 I Want to Discover My Passion
Struggling to find your passion? It doesn't have to be so hard!
First let's start by defining passion. Your passion can be anything from a love of music, to playing NERF wars in state-wide tournaments, to cooking, to a performing on stage. At its core, finding your passion means finding the things that make you feel alive and enjoying yourself!
It's figuring out the things that get you up out of bed in the morning and eagerly strolling through your day until you can indulge in it again.
If you've never sat down to think about what makes you feel alive, it can feel overwhelming to start. But you don't have to feel frustrated and lost anymore.
Introducing: The Exceptional Life Institute's Passion Finder Series