Customer Testimonials
See what great things people are saying about The Exceptional Life Institute
The Exceptional You
"This was a great course that helped me understand myself and those in my life. I highly recommend it."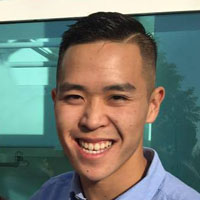 Christopher D.
Torrance, CA
Breaking the True Love Code
"I learned SO MUCH more from the course and the people there than I would have ever imagined. Now I understand the meaning of finding true love and how to have a healthy relationship. The workshop helped me realize what I wanted in a relationship and most importantly, learn more about myself. One thing that I also liked was that we were given a workbook for the program. We took notes and wrote down our responses to some of the discussion we had. I know that this will be very valuable in the future if I ever needed to look back at topics we discussed."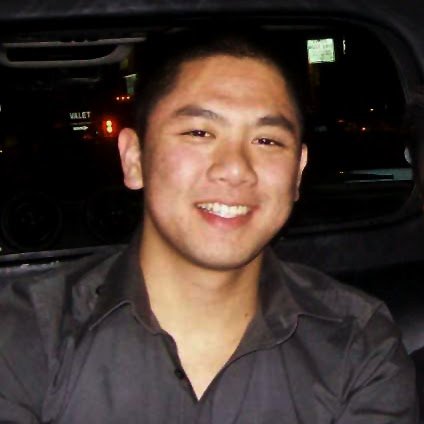 Ronald T.
Los Angeles, CA
"I really enjoyed the Breaking The True Love Code course. Monica presents the material in a very professional and understanding way. Thank you so much!"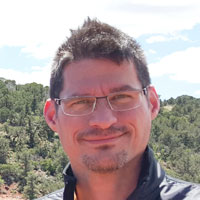 Dean R.
Boise, ID
"Breaking the True Love Code was a great course to understand barriers in relationships and ways to move past them to grow a healthier relationship with loved ones."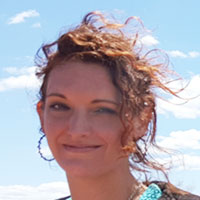 Bridget R.
Boise, ID
"Breaking The True Love Code was life-changing! Thank you to Monica and The Exceptional Life Institute. We learned so much about ourselves and each other throughout the weekend and this helped us get through some tough spots in our relationship. Now we have better communication, are building a stronger foundation, and know the future we both want together. We highly recommend Breaking the True Love Code to all couples who want to improve their relationship and grow together. It's more than worth it! Check them out :)"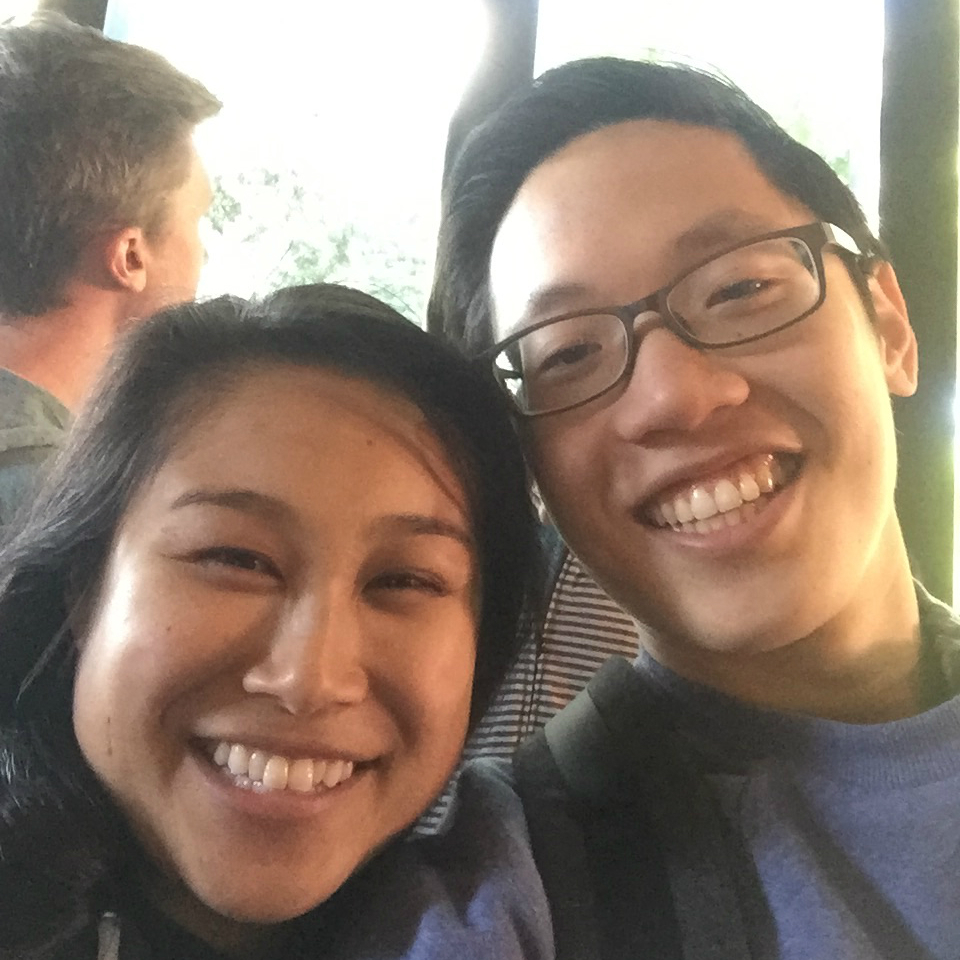 Andrew and Sophia
Los Angeles, CA
How to Win at Life
"Thank you so much for speaking at alpha Kappa Delta Phi's Convention. We really appreciate your taking the time and effort to develop these workshops for our women. We included more career development workshops this year after women voiced interest last year, and the workshops you presented answered the mail. Hearing informally from women who walked out of your workshop, they found it directly relevant and helpful to where they are respectively in their career discovery and search.

With the craziness of the weekend, it's too bad we couldn't spend more time together. I would love the opportunity to work together in the future. Thank you again, and I hope you had safe travels home and a wonderful rest of the week!"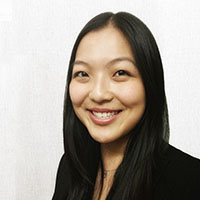 Melissa Y.
Alpha Kappa Delta Phi National Convention
"I will admit I was a bit skeptical at first, as I am quick to question the authenticity of modern "spiritual gurus" for lack of a better term. I quickly found that while her spirituality was a big part of her work, it only focused her insight and ability to connect. Monica has a superb ability to help people delve into their core which I believe is crucial for our organization at this time. I hope that her ability to read individuals, provide clarity, and ask the right questions will transfer over to our fraternity and she can help us continue moving in a positive direction during this significant period of growth and evolution. I look forward to seeing what she brings to the table as we move forward."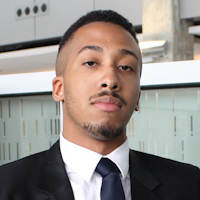 Joshua W.
Lambda Phi Epsilon National Convention
"In 2014, Lambda Phi Epsilon Inc. had the pleasure of working with Ms. Ortiz on three different high-profile projects:

1) As a workshop leader at our 2014 International Convention on professional skills development for our general membership.
2) As a consultant to our Board of Directors to guide the design of our Strategic Plan.
3) As a consultant to our Education committee on how to rethink our new member development at the undergraduate level.

In all three of these projects, Ms. Ortiz was the consummate professional, and the benefits she brought to our organization were immense.

Her workshop, "How To Win At Life," was one of the most well attended events of the convention. Ms. Ortiz was able to inspire and excite, while helping our members develop a deep understanding of the frameworks behind success in any endeavor.

In her role as a consultant, Ms. Ortiz did a wonderful job guiding our conversations at both the Board of Director and Education Committee levels. Her style of asking poignant questions at the right times helped provoke our members to think more deeply and come to new insights and perspectives, and her experience as an educator helped us avoid going down the wrong path and get to results more quickly. Even after concluding our projects, we've taken away new skills that have made us more effective in our roles thanks to working with Ms. Ortiz.

I would highly recommend Ms. Ortiz's workshops and services as a valuable addition to other organizations, and look forward to working together with her in the future if the opportunity arises."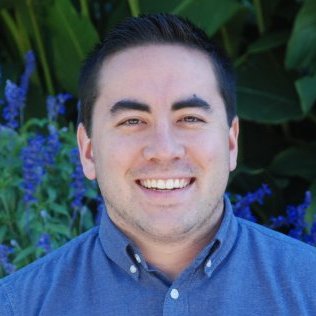 Charles A.
President of Lambda Phi Epsilon, Inc.
Sedona Adventure
"What I experienced in Sedona was exactly what I was looking for – I had a moment of clarity right after the Vortex experience about what I want to do and the direction I want to go with my life. And I felt a strong reminder of how much progress I've made in my life already since I've been on this journey of mine, learning about myself, my past, mental and spiritual blockages. When I decided to go to Sedona with Monica and her team that's what I'd wanted – to have more certainty and clarity with what I'm doing and where I'm going in life, career, relationships, purpose, everything. Talking with Monica after the Vortex experience helped me reinforce the clarity and make sense of it. I feel a lot more confident about where I have to go now and what I have to do now."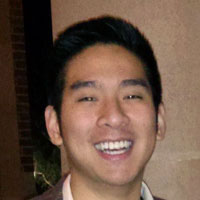 Evan P.
San Francisco, CA
"Monica is one of the few people I know who fully accepts people for who they are with no judgment and just works to help them grow. I was going through a breakup and job change at the time I went to Sedona, and I had read her book and seen how genuine Monica was in her writing so I decided to go. Over the weekend Monica shined a light on my self-doubt. That light was so powerful that I doubted it at first. I felt I was focused. I felt I was doing what I needed to do to go where I wanted to go in life but after Monica pointed the self-doubt out to me I could not ignore it because she was right. And the greatest benefit for me was that after the Vortex experience I kept working with Monica and I was able to overcome it. I highly recommend you to go to Sedona as well and work with Monica and the team and you will grow. You're in good hands!"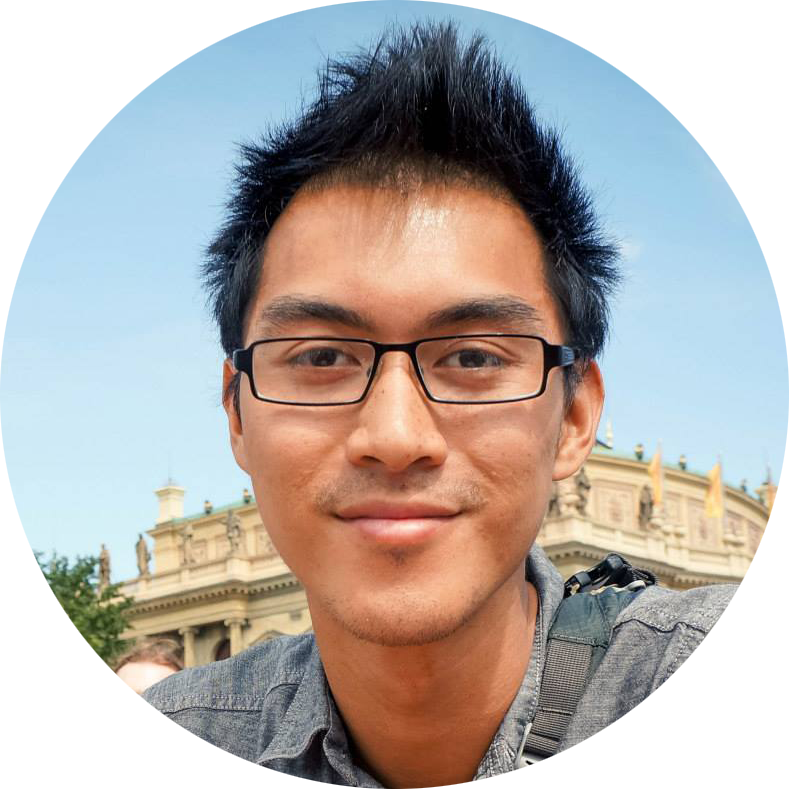 David Ngo
San Francisco, CA
"A big thanks for this unforgettable experience that we have witnessed.

We went to Sedona with Monica with the intention of seeking her guidance to heal our body, mind, and spirit – and we're glad that we did. The trip to Sedona with Monica and her team was very rewarding and fulfilling. The lectures were very productive and through Monica's insight, she helped us get more clarity into our past experiences and unlock our unconscious mind which has affected our relationship. She is truly a skilled healer, and a compassionate and beautiful being. We believe the sacred healing ceremony at the Sedona vortex she prepared for us made a difference in our health. After going home we noticed that we do feel a lot better than before we went!. We look forward to coming back to Sedona with Monica and her team again!"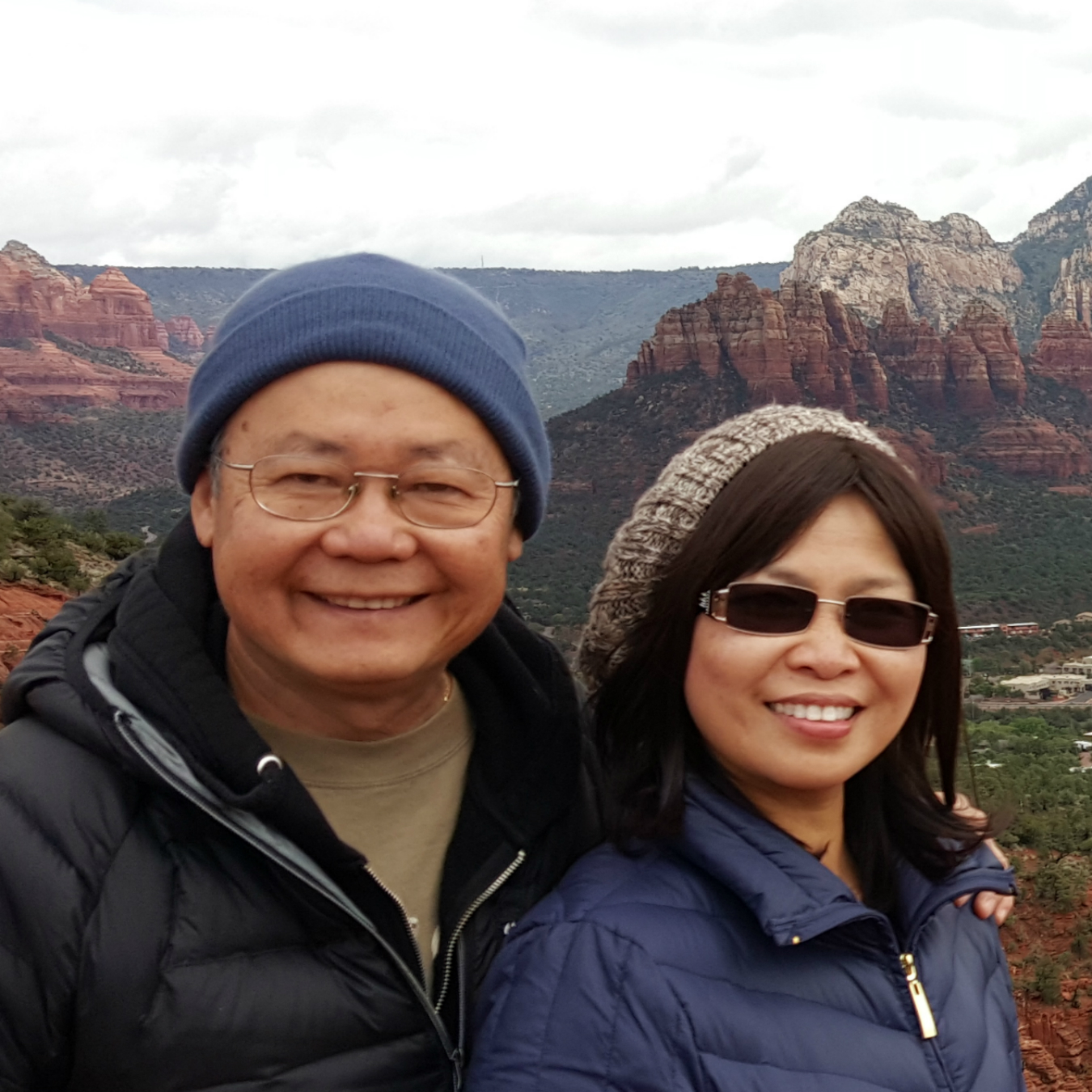 Danny and Lucy D.
Rancho Palos Verdes, CA
"I came to Sedona because of my health problems. And I had a very good experience there. I really liked everything about Monica, about Sedona, and the beauty and experience at the Vortexes.

On the second day when we went to the Vortex, I felt warm sensations, at first only on my hands, and then when I thought "if it is the Vortex's energy I'm feeling, show me more", then I felt the warmth going through my body (from my knees up to my chest and stopping at my heart, also from my hands to my upper arm). And even though the weather was cold and windy, I felt very warm. So I believe I felt the energy there.

When I was back home after the trip and walked my usual route the next evening, I ran 3 times, and for much longer than I could before (about 3 times as much). Nothing else changed, except for the Sedona trip, so I credit this amazing change to that!

I also started to drink smoothies after the trip, made with Aloe Vera, turmeric, and other healthy foods, which I'd known for a long time was good for me. But I'd never had the discipline to drink them before because of the taste. After the trip to Sedona, I found the discipline and know this will also improve my health. Thank you Monica!"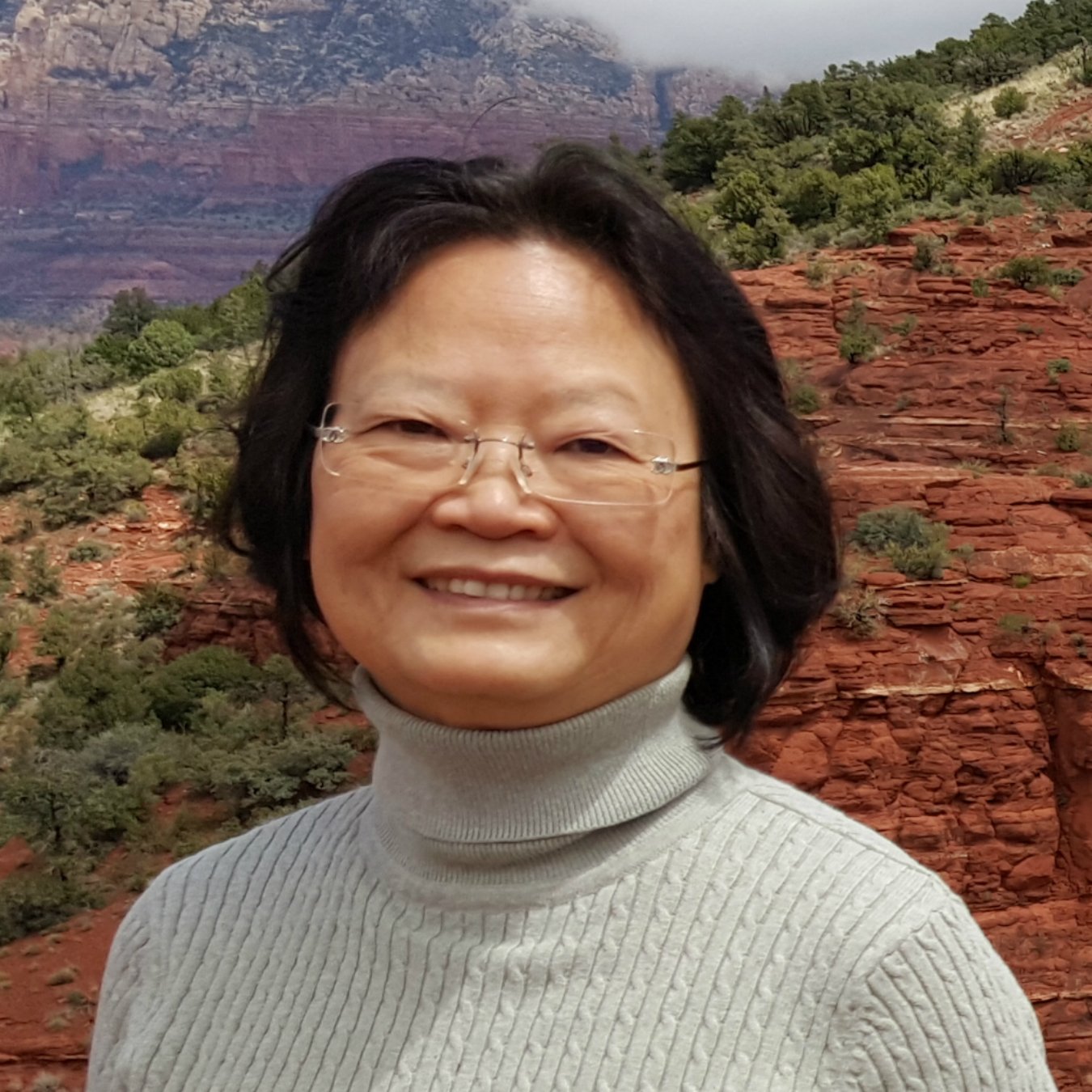 Diane C.
Los Angeles, CA
Meditation Workshop
"Thanks for coming to speak and sharing your knowledge with us!"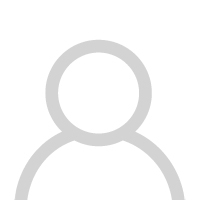 Student
Stanford University
"I enjoyed the latter half of the lecture, specifically the meditation part."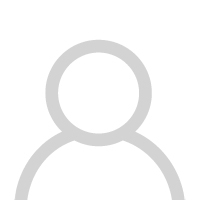 Student
Stanford University
"The meditation workshop was great. I've meditated before, and I felt like during the guided meditation I was able to go deeper and reach a different place than I have ever been to previously. My experience was very eye opening and helped me appreciate the world I live in much more. It was nice to be able to take a break and helped me realized that I needed to find time for myself much more often in such a busy world we live in. I was extremely grateful for the experience and opportunity"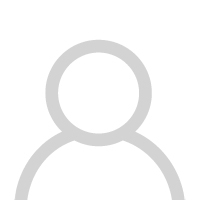 Jonathan Melendez
Northern Arizona University
"I took Monica's workshop on the recommendation of a friend and I didn't really know what to expect but it ended up being a great experience! The experience helped me relax, learn that I had to take time for myself, and appreciate the world I live in much more. I hadn't meditated before but the guided meditation experience was easy to follow and at the end I felt very relaxed and at ease. Monica explained everything very well and she was a very nice teacher. Now I have the tools to keep meditating and destress whenever I need! I am thankful for the experience and opportunity!"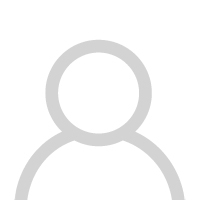 Reejay Martinez
Northern Arizona University
Personal Coaching
"Monica knew exactly my pain points and how I should approach overcoming my limiting beliefs that hold me back from achieving happiness, high-performance, and success. I felt completely comfortable speaking with Monica and sharing with her my obstacles and goals. Like an experienced doctor, she asked the right questions to diagnose the problem. I left our conversation with a better understanding of who I am, the direction I'm going, and clarity on what I must do next.

Don't expect miracles and don't trust anyone that say they will have results ready for you immediately. It has taken decades for you to become who you are today, so it will take time and a lot of hard work to unlearn your limiting beliefs. All great leaders, athletes, and professionals have coaches and teachers to help them. You should do the same if you want to achieve peak performance.

I recommend Monica as that coach and teacher to help you get an edge and on your journey to success."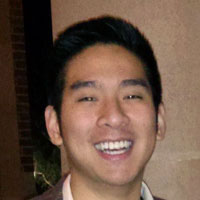 Evan P.
San Francisco, CA
"I loved dealing with Monica. She made me feel so comfortable over Skype and genuinely seemed interested in what I had to say. It has been such a help given the changes in my life and it has given me comfort to know Monica is just a phone call away and is always able to set some time aside for me. Monica offers such wise, practical but also inspirational advice and I always leave our conversations with hope, clarity and perspective. Thanks to my brother for recommending I contact her."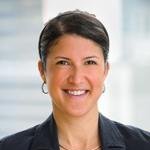 Orley G.
New York, NY
"Monica's helped me with many issues over the years, from physical ailments to psychological blocks, to helping me get on the right path in my career. She's attentive and smart and a pleasure to work with. She has a combination of gifts I haven't seen in anyone else that I've worked with. I highly recommend her first book Universe 101: Learn Grow Evolve and am looking forward to her 2nd book Universe 202: Healing Your Mind Body and Spirit."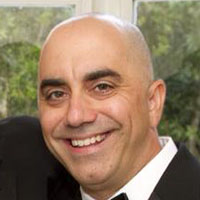 Michael G.
Los Angeles, CA
"Monica gave me fantastic advice on staying open minded in my career plans and relationships which really made me think about my definitions of success. I greatly enjoyed my conversation with her and felt much more calm afterwards even though I had come in anxious about the future. She is sensitive, perceptive, easy to connect with… it felt natural to open up to her because I felt like she was someone I could trust and that she wanted to help me grow. I'm thankful for her warmth and perspective."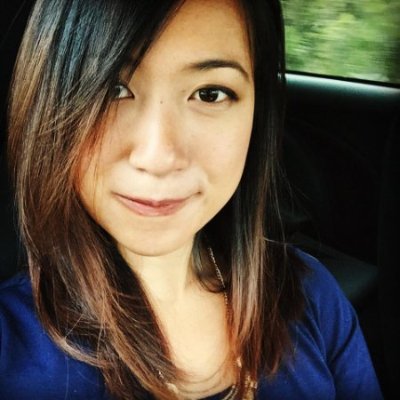 Katherina N.
San Francisco, CA
"Monica came to me at the lowest point in my life. I was in a Career that I didn't enjoy, had developed self-destructive patterns, and in general was not living true to my Core. Truth is, I didn't even know what "The Core" was. I just couldn't see any of my triggers and questioned whether it could ever get better. I had reached quite an impasse. Through the use of the precepts in her book and her gentle persistence in applying those concepts, my life began to evolve in a more genuine direction. In our sessions we dug deep and began to peel the layers of the onion back to illuminate each of my many blocks. During the 2- year period that I have worked with Monica, I composed my hands down best collection of music to date and am planning my first tour. All seemed completely out of reach a couple of years ago. Each day is a new day of staying true to my core, understanding my spiritual baggage, and learning to respect and love who I am and what it is I am. If you have the opportunity to work with her, grab it. She is a gem and I cannot recommend her life coaching enough. Get a start and read her book, Universe 101. It's simple, direct approach to understanding yourself and your place in the universe is invaluable."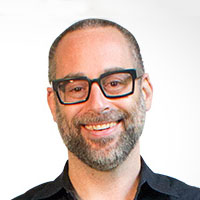 Orleck
Los Angeles, CA
"Working with Monica has helped me to connect to my heart and core, which in turn has helped me achieve athletic success, allowed me more balance in my relationships, and find happiness in places where I never knew existed before. As a result, I am a much more complete person."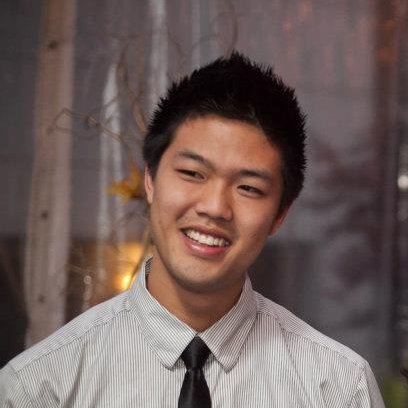 Kevin M.
New York, NY
Success, Sex, Less Stress
"At first I was a bit skeptical about everything, but in the few weeks since reading the book and talking to others who've read the book, I can already feel myself being more happy and accepting with myself and with others. I'm really looking forward to finishing the book and having more opportunities to learn, grow, and evolve with everyone around me. I know that it might sound a bit cliche'd but I honestly think I've already transformed and learned a lot about myself."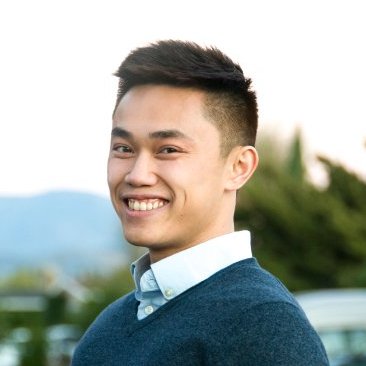 Edward D.
Stanford University
"Thank you for taking the time to come and speak – it was very helpful!"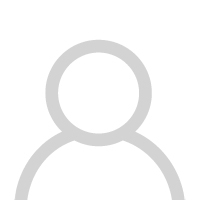 Student
Stanford University
"I really enjoyed the lecture at Stanford! There were a lot of interesting ideas brought up and I was able to learn tools that are already helping me improve my relationships and communicate more effectively. I feel like what Monica teaches about getting to know yourself on a deep level (and how to do it) is very applicable to anyone at any stage of life. I know that learning this while I am in college is going to help me succeed a lot more in my career and other goals!"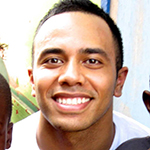 Kava A.
Stanford University